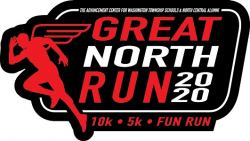 The GREAT NORTH RUN & FITNESS FAIR is a joint venture of the Metropolitan School District of Washington Township and The Advancement Center for Washington Township Schools & North Central Alumni promoting health and wellness and supporting Washington Township Schools.
The Fair in conjunction with THE GREAT NORTH RUN is an annual community event drawing more than 2,000 participants. It provides a wonderful venue to foster the ongoing development of a HEALTHY LIFESTYLE.  Anticipate record-breaking crowds!
A portion of every registration will be given directly back to your designated school. The more registrations a school has the larger the check will be!